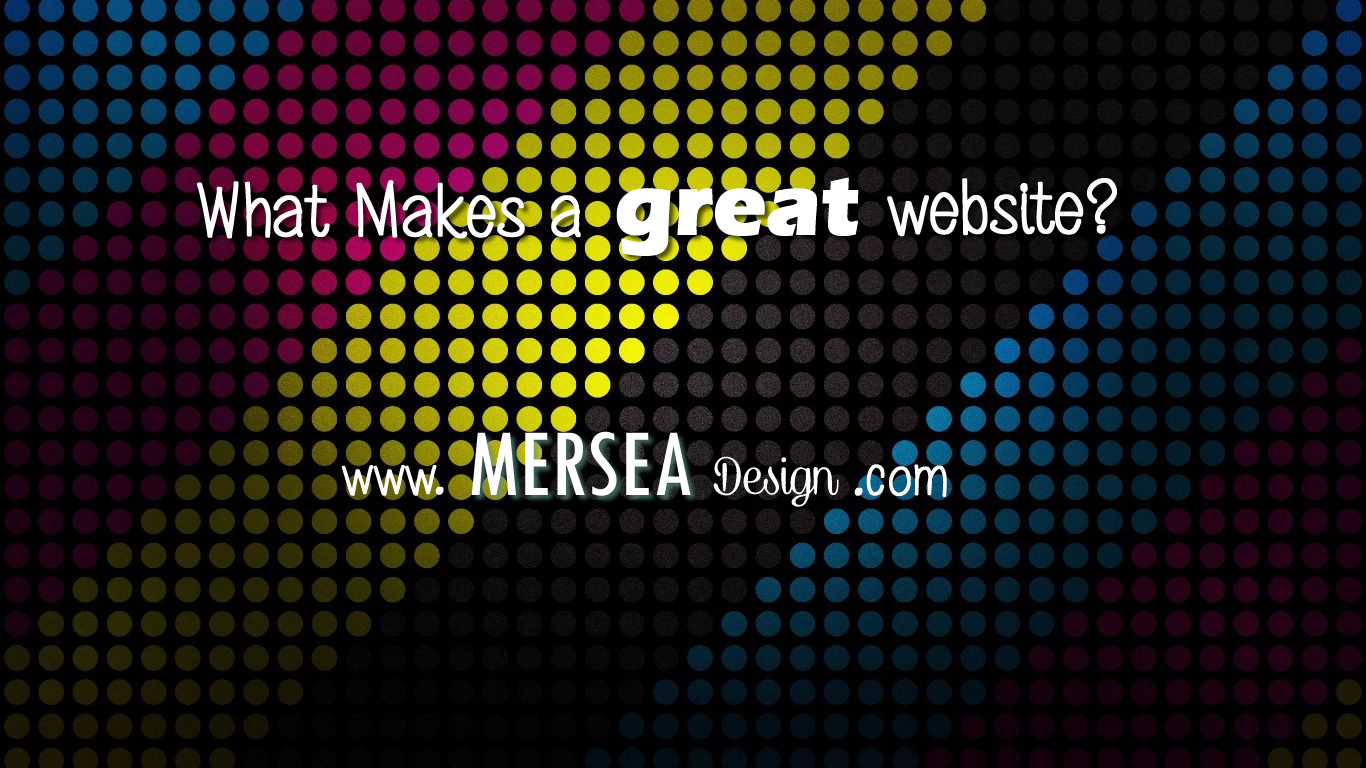 Website Trends From 2016
Responsiveness
This is one of the key features of making a great website.  Responsive websites change to best fit the device you are viewing it from. Not all websites designed on a computer respond when viewed on a different device and this can be very damaging to your business.  That is why it is so important to have a responsive website.  Whether it be your P.C, laptop, ipad or phone, your website will look at its best at all time.  Potential customers may be put off by not being able to find out the information they want clearly and quickly.  Not only will Google like it, but also your customers and website viewers will be able to navigate your website quickly and easily. Read my previous blog about responsive websites: http://merseadesign.com/index.php/2016/06/14/mistakes-of-a-d-i-y-website/
New Content
A websites base needs to be of good strong, relevant content.  Making sure you spend time to get all your content informative, straightforward and easy to read is key to making a success of your website.  However, you need to keep on adding content and making changes to your website.  Google loves websites that constantly are changing.  Every time the google spider visits your website if its been updated or added to it gives it kudos.  The next question is if all my information and content is already on the website how can I add more content?  Blogs are a fantastic way of constantly adding to your website.  Writing a good strong relevant blog will not only be adding content, but also show you are active and up to date in the field of your business.  Adding blogs and content does take time, that is why many companies decide to use a SEO company to do this for them.
User Friendly
Usability has always been one of the most important aspects of a website.  Websites that are pleasing to the eye, clear and concise and responsive will make your customers hang around for longer, taking time to read and find out about your business. "One page" responsive websites have become very popular, this is due to their user friendly aspect.  All your relevant information is set out on your home page and can be easily accessed when clicking the menu buttons at the top of the website or by scrolling through.
Call to Action
It is always important to have call to actions on your website.  When people are busy reading your website, it can be frustrating when they can't find your contact details easily.  By having call to actions throughout your website it creates a user friendly experience for your customers.
Search Engine Optimisation & Driving Traffic
Now that you have a website you need customers to find it!  Being high in the google and search engine results can be extremely competitive depending on the keywords and what you are trying to sell.  Search engine optimisation is an must do for your website.  You need to continually drive traffic to your website.
These are a few of the basics of making the most of your website, remember your website is your digital presence, so make it the best it can be.  By taking the time over creating a fantastic website with your website designer, in the long term will create you business leads and success.

If you need help creating your perfect website, we can help with aspects from website design, logo design to SEO and online marketing.
Join Us for more tips  on Twitter & Facebook
Who is Mersea Design?
Mersea Design is a website and design company based on Mersea Island in Essex.  We design and create perfect branding for business local and further across the U.K.
If you need a local friendly website designed near Colchester, or if you need a re work of a logo or website, maybe you need SEO services, call us and we can start discussing how we can create your perfect digital presence.
Website Design Colchester. Website Design West Mersea. Mersea Website Design. Mersea Island Website Design. Mersea Design.