Mistakes of a D.I.Y Website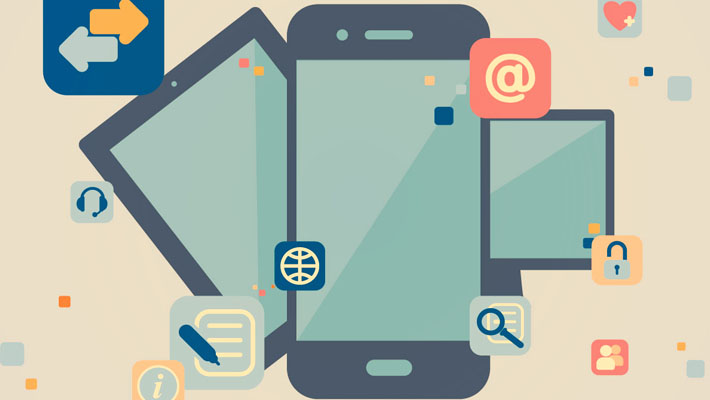 The prospect of making a website may seem easy with websites that offer "free" D.I.Y (Do it yourself) website maker. You can knock a website up in a short amount of time and forget about it, but in fact with the amount of websites growing every day, its harder than ever to get your website and business noticed.  There are any more factors that will make your website a success than just making it and leaving it and the D.I.Y website could actually be detrimental to your success rather than enhance it.   By using a website designer to design and look after your website and online presence you can feel confident that not only will your website look sleek and on trend, but also that your business gives the best possible image to potential and current customers.  At Mersea Design, we know what looks good, what works and how to get your website and business the most exposure.
Here are some common mistakes found on D.I.Y websites:
Responsiveness
Most do it yourself websites are not responsive. A responsive website is now an necessity, search engines now penalize websites that don't give the best view on all devices i.e Smart phones, laptops, desktops and tablets. If your website doesn't respond to a new screen size or device you need to get it updated.
Adverts
Your website is often the first port of call for potential customers, so it has to be spot on to give the best impression of your business and service. I have seen many D.I.Y websites with lots of adverts down both sides of the page and also big pop ups advertising the name of the free website provider. You may think the extra adverts don't really do any harm, but the adverts are usually put up in reference to your business, so if you are "builder in Essex" or "beautician in Essex" the chances are you will also be giving free advertising your competition without even realising it!
No clear domain
Some free website pages let you have a "free" website address. Great, you may think, but unfortunately the free domain name is usually far to long, unmemorable, full of numbers and words and people won't remember your web address or even the name of your business.
No updates
It isn't just about creating a quick website and leaving it. To make your website generate custom and increase in search engine rankings it needs to be active and updated regularly.
No clear branding
I have previously written a blog post about the importance of having a graphic designer create your logo. The same applies to a website for the same reason, to create your brand, make it memorable it needs to be well designed, well written, responsive and consistent. So When someone looks at your logo and website  they know instantly who you are. D.I.Y websites have templates which don't convey any consistency and many have no relevance to your business. They are also not bespoke so your website and brand could look the same as other websites.
No SEO
In order to get the best from your website and the best generator of new business you need to have the right keywords that search engines can find your business. This isn't as easy as it may seem as usually you are fighting against many other websites and paid advertising to get the best ranking. A website designer has an insight into the best ways of getting your website to show up on google and the like using search engine optimisation (SEO). Without SEO your website just won't be found and lost in thousands of others.
If you would like Mersea Design to give you a quote or have a chat about how we can make your website amazing, get in touch.
01206 382388
07921 037901